How it works
By using shared project workspaces, you can keep all your analysis resources, including data and files, or even an HPC cluster, in one place for all team members to access and utilize.
You can organize and keep track of your resources, such as data repositories, workstations, and solution collections – including their budgets – in one place in Loome. You can also add your chosen members to a project to create audience-targeted projects.
It's easy to create a project with an account – which links to your Azure region and subscription – a customisable affiliation and cost center, while also using data classifications to control application behavior within projects.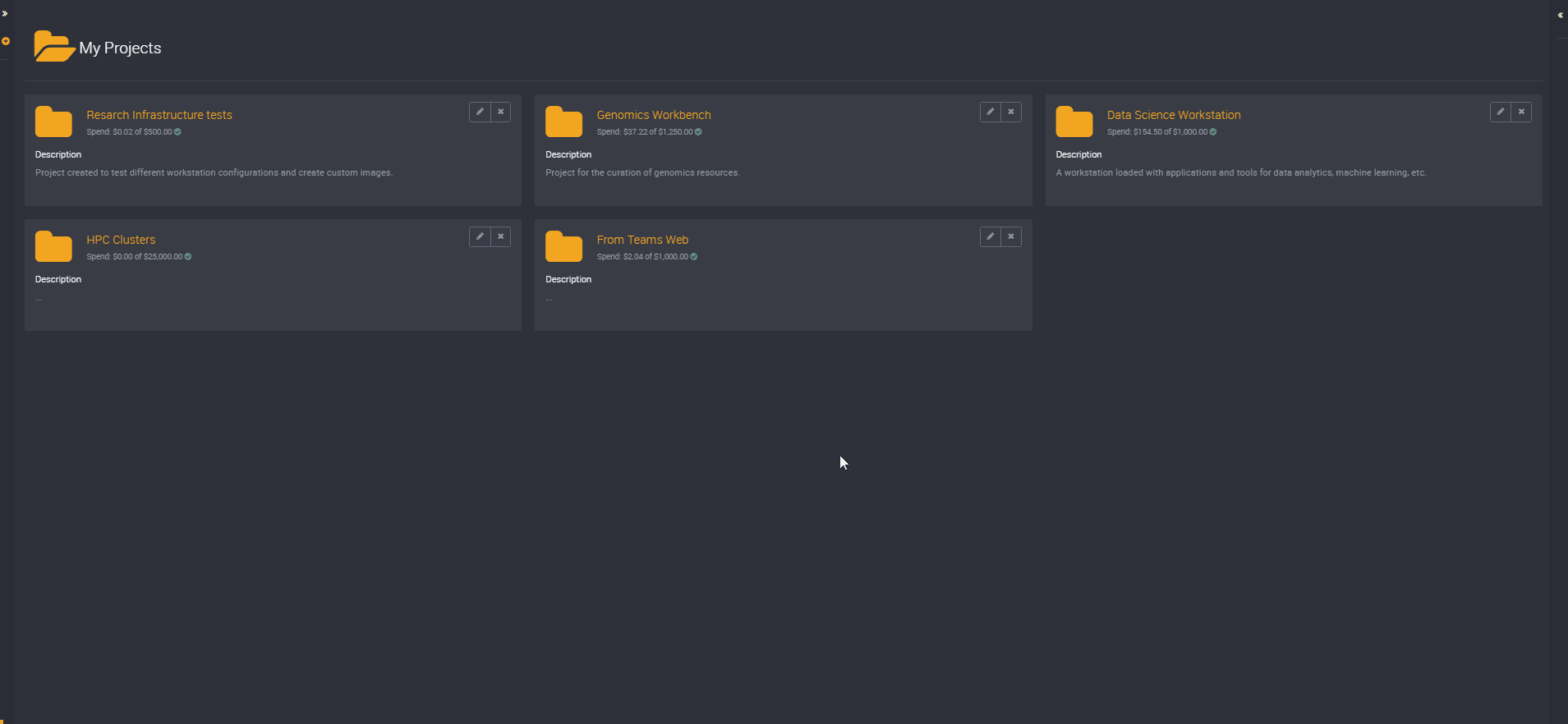 Find out More
Keep your analysis resources organized in audience targeted projects, so your team members can easily access them in one place.
Learn how to today.