Features
Faster Onboarding
---
Acquiring data from different systems often takes too long, and the complexity of distributing targeted analytics to hundreds or even thousands of users can be overwhelming.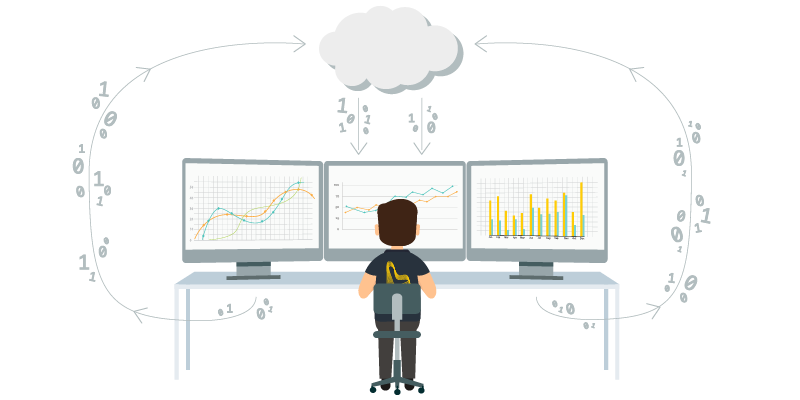 Any Target
Target common cloud and on-premises storage and data warehouses.
Any Script Language
Support for different languages and tools including Python, Spark, SQL, PowerShell, Azure Batch
Any Data Source
With an extensive library of pre-built connectors, you can easily acquire data from a wide range of databases and applications.
Any Integration Style
Manage typical Data Processing Tasks across:
Data Warehousing,
Big Data and Data Science processing,
High Performance Computing.
Out-of-the-box Orchestration
Avoid costly development of API integration and data process controls.
Synchronise Report Catalogues
Pre-built connectors for Power BI, Tableau, Thoughtspot, Business Objects
Integration with catalogue and embedding API's
Extensible framework
Features
How Loome does it
---
Loome consists of a number of modules, each aimed at augmenting a specific part of your enterprise data onboarding process.
Get Started Now
Module
Integrate
Assist
Monitor
Publish
100+ source connectors
Microsoft SQL Server Connector
Azure Blob Storage Connector
DataBricks Connector
Azure SQL DW Connector
Google Big Query Connector
Google Cloud Storage Bucket
Amazon S3 Storage
Snowflake Connector
HDFS Connector
Flat file Destination
Data Migration Wizard
Persistent Staging Wizard
Job Dependency and Management
Data Warehouse Task Orchestration

Stored Procedure
SQL Statement
Operating System Command
Powershell
SQL Server Integration Services

Big Data and Data Science

Spark
Spark SQL Statement
Python
Hive
DataBricks
Azure Data Factory

HPC Task Orchestration

Azure Batch
Shipyard
Microsoft Genomics Service

Report Catalogue & Embed

Power BI
SSRS
Tableau
ThoughtSpot
Business Objects

CICD

Job Import / Export to Git
Execute Code from Git

Project Workspaces

Role based security
Project level security
Resource Tagging
Resource Budget Tracking
Want to find out more? Contact us for any information you need.