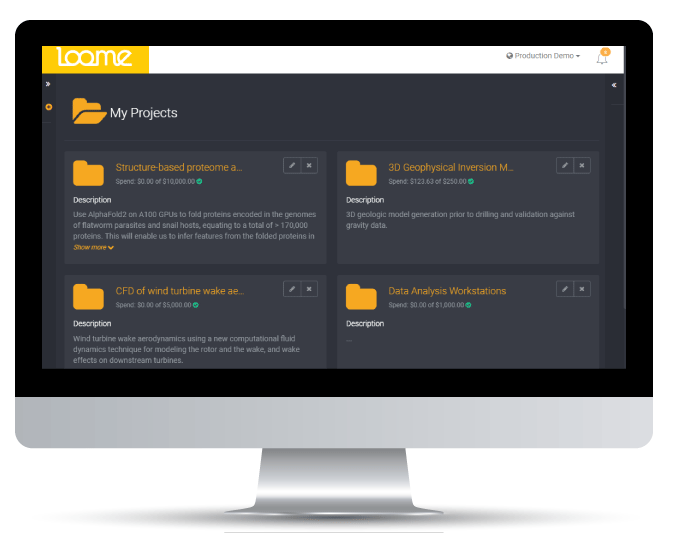 Full Control
Empowering users with the ability to scale resources, process workloads, and store results on demand. Loome Assist provides autonomy when managing workstations, docker images and clusters in the cloud. You can select from a range of compute and storage options, turn on and off resources as needed, and manage expenditure from a single console.
Team Collaboration
Loome Assist enables you to invite colleagues to collaborate on projects, utilising shared resources including workstations, document libraries, and data storage. Native integration with Microsoft Teams facilitates chat capabilities, along with meetings, file share and session recordings.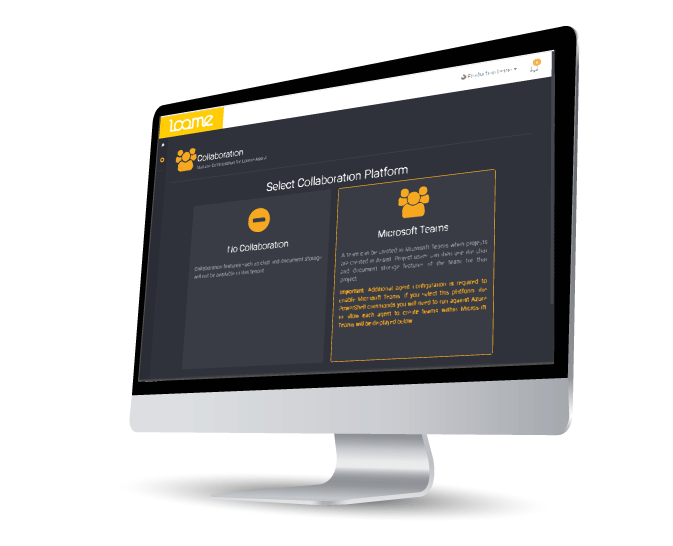 Powerful Features
A single portal to take ownership of your projects.