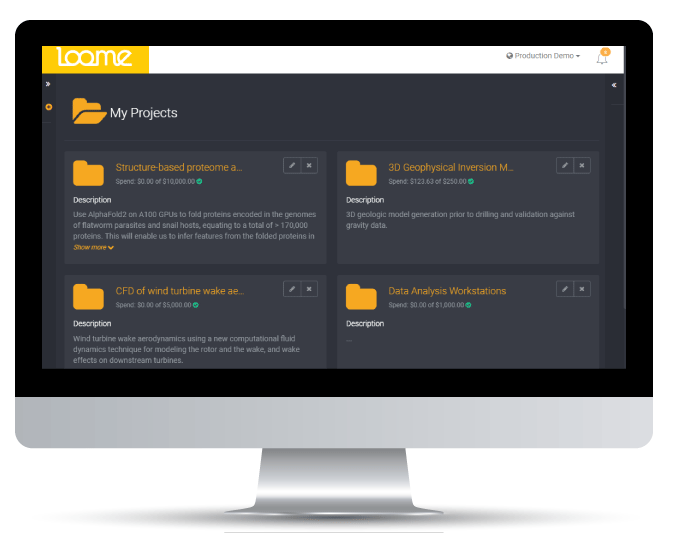 Full Control
Empowering users with the ability to scale resources, process workloads, and store results on demand. Loome Assist provides autonomy when managing workstations, docker images and clusters in the cloud. You can select from a range of compute and storage options, turn on and off resources as needed, and manage expenditure from a single console.
Team Collaboration
Loome Assist enables you to invite colleagues to collaborate on projects, utilising shared resources including workstations, document libraries, and data storage. Native integration with Microsoft Teams facilitates chat capabilities, along with meetings, file share and session recordings.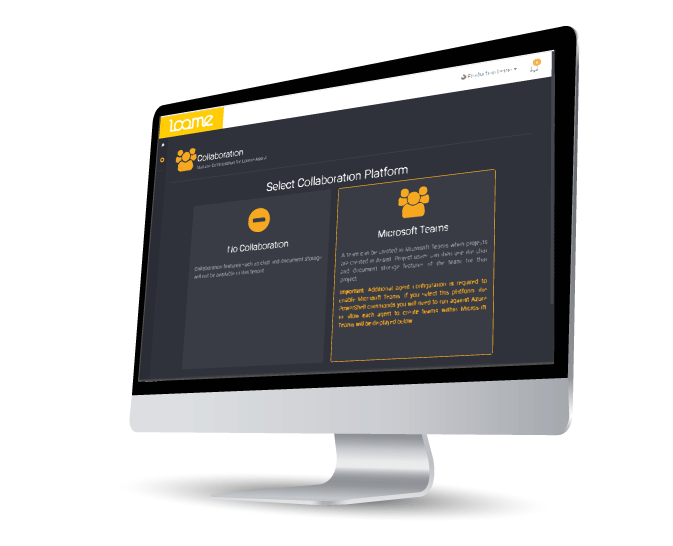 Powerful Features
A single portal to take ownership of your projects.
Self-service Provisioning
Enable Analysts, Researchers and Engineers to select and manage their own workstations, docker images and clusters on the cloud.
On-Demand Scale
Turn on and off, and increase the resources on a single machine or cluster in minutes. Pay only for what you use.

Project Workspaces
Organise all of your resources in one place.
On-Demand Compute Resources
Select from a variety of Infiniband connected compute resources including clustered CPU, GPU and FPGA for the most demanding High Performance Computing (HPC) workloads.

On-Demand Storage
Select from a range of storage options to cost-effectively archive data and provide high throughput for processing.
Curate a Library of Resources
Create templates for users to quickly select a resource with software and tools pre-installed and configured to best suit each particular type of analysis or modelling.
Team Sharing
Invite colleagues to collaborate on projects with shared resources, documents and chat.
Budget Tracking
Keep track of expenditure and receive alerts when approaching your specified budget, so that you are in control of your usage.
Data Classification
Ensure that classification standards are followed to support data management policies.
Want to find out more? Contact us for any information you need.